A UNIQUE EXPERIENCE IN ALTEA
The sea has always been an inspiring muse for artists of all natures, and Hostal Casa del Mar, with its incredible views, invites you to live this experience in person. This old, but recently remodeled home merges perfectly the typical Mediterranean features: light blue framed windows, wooden staircase and wrought iron railings, antique colorful tile floors and the modern minimalist luxury that characterizes each of its seven rooms.Located in an exclusive corner of Altea, between the beaches of La Roda and L'Espigo, the three storey building has a well recognized Restobar, where the tapas and cañas mix with the bustle of the people and the sound of waves breaking on the white-pebble beaches.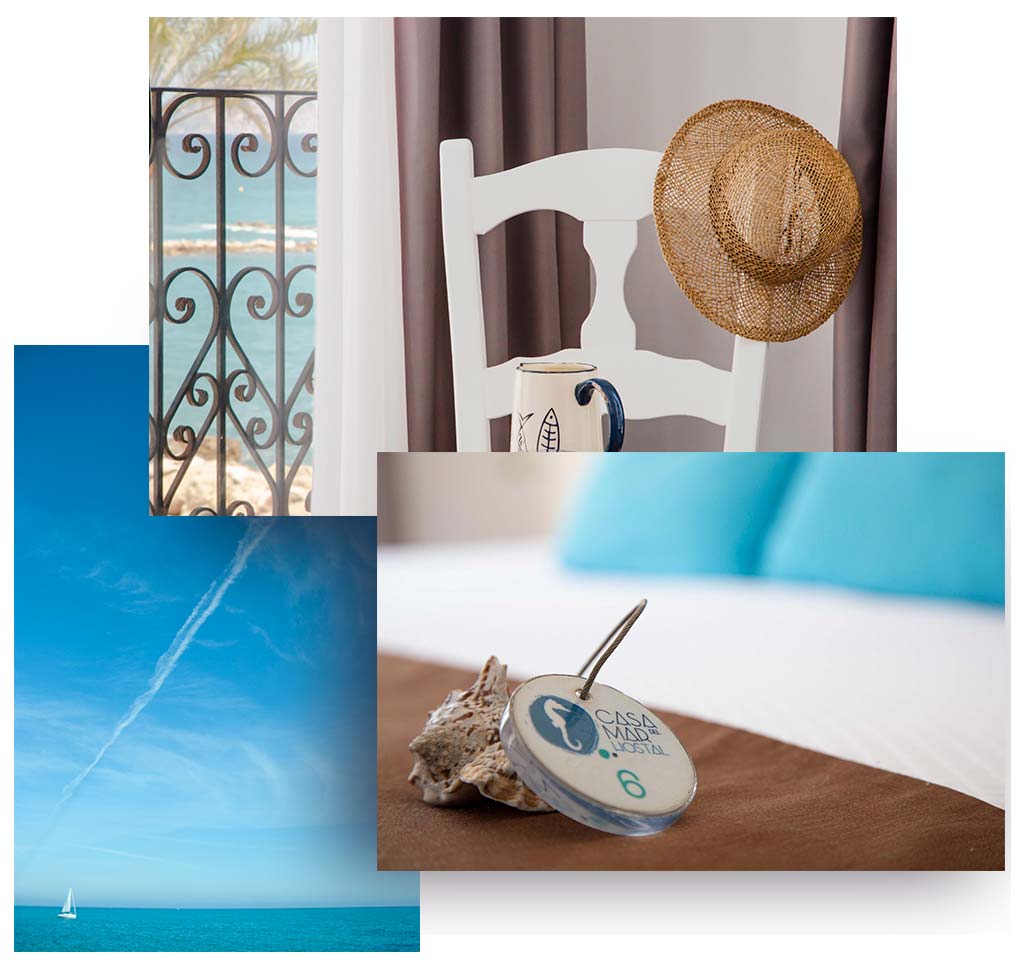 "The sea brought me that morning sensations forgotten in the folds of memory: the touch of a loving hand, the strength of a friendly arm, the joy of the shared and the longing for the desired" María Dueñas
In our Restobar you can enjoy a great variety of breakfasts. Take advantage of the sun and the Mediterranean breeze on our large terrace overlooking the sea.
Enjoy a very complete breakfast made only with fresh, high-quality products.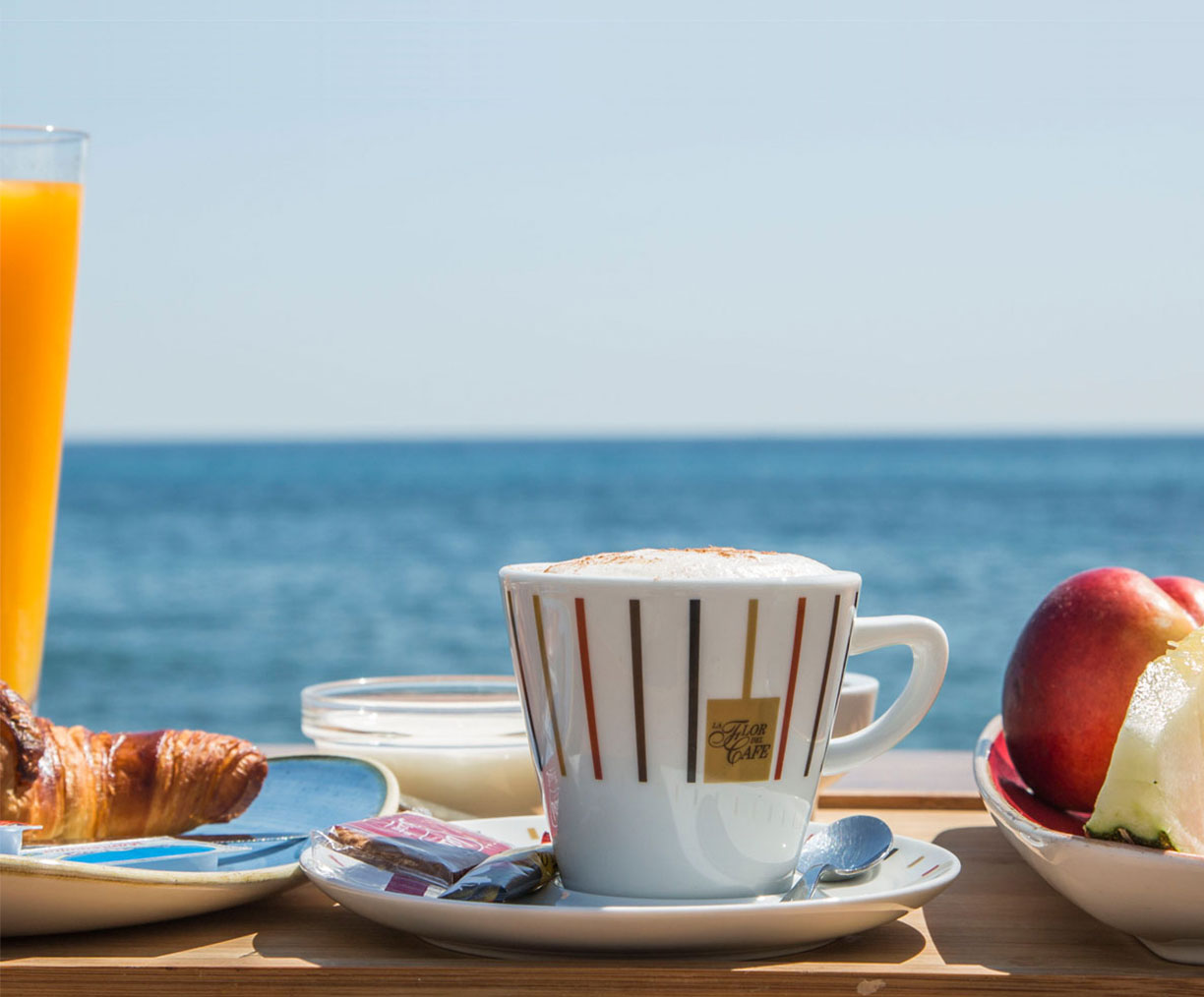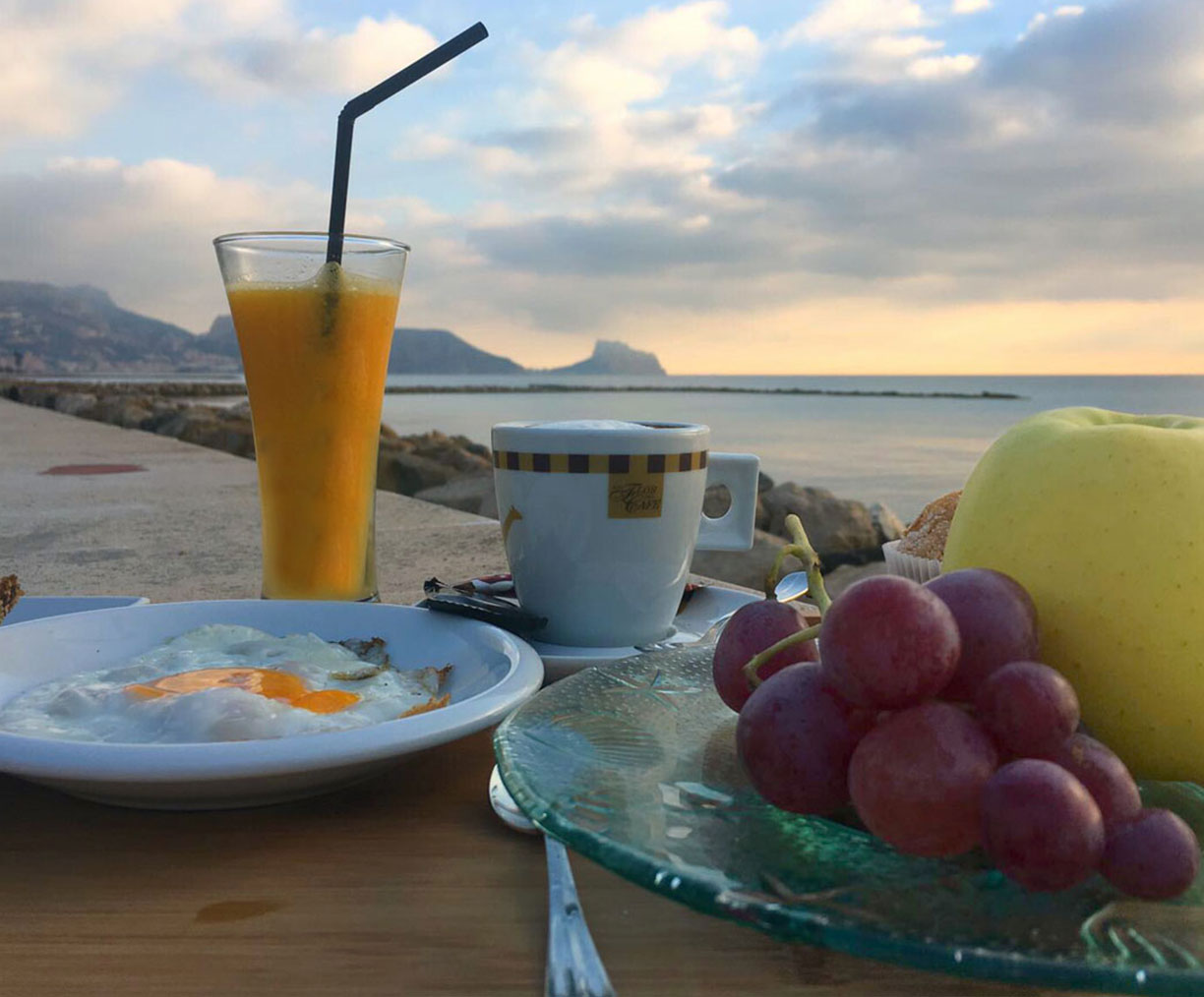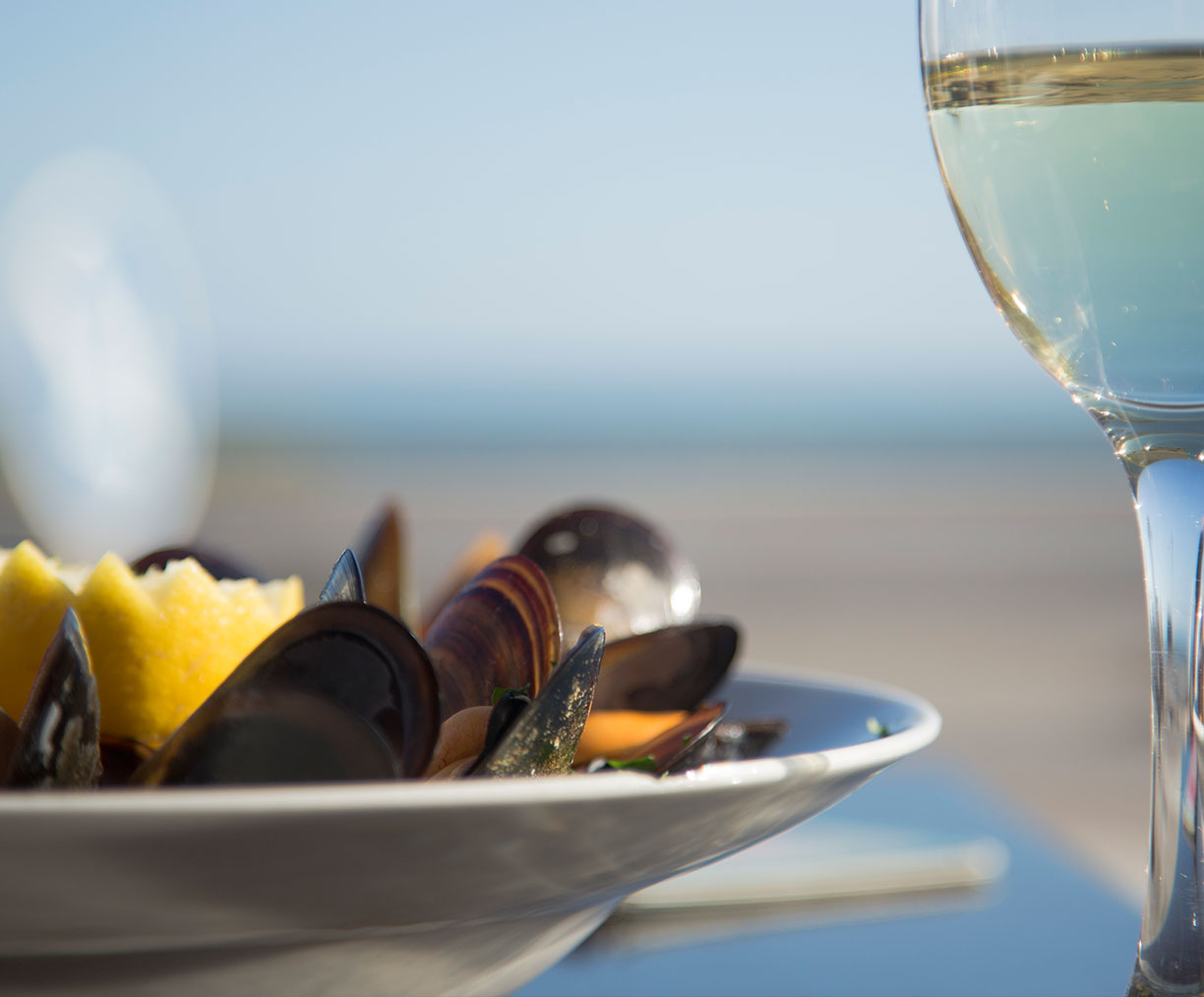 The Mediterranean is home to a melting pot of cultures, and therefore it offers a mix of unparalleled eating habits. The Mediterranean diet has olive oil as its symbol but it includes wine, grains, legumes, dairy products, all the fruits, vegetables and greens that one can imagine, a lot of fish and of course a great variety of high quality meats.
In our Restobar, we prepare our tapas and dishes with lots of love and always with locally grown, fresh, high quality products.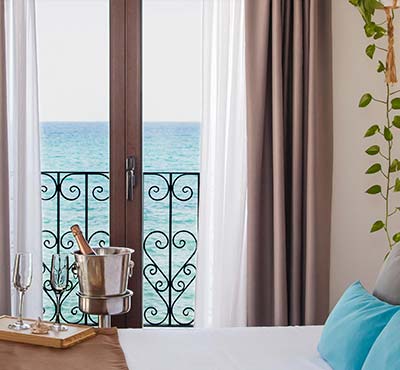 DOUBLE ROOM WITH SEA VIEW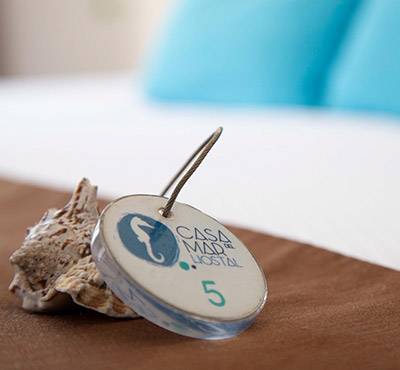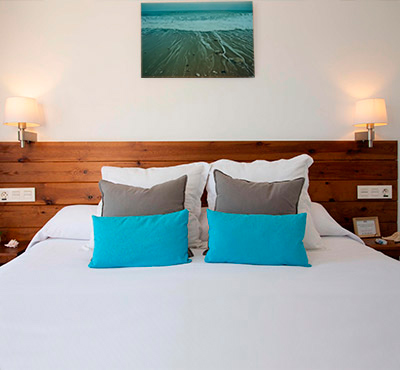 DISABILITY ACCESS DOUBLE ROOM
Like many buildings in Altea, the building that houses Hostal Casa del Mar and its Restobar, are protected by Law 5/2014, of July 25 of the Generalitat, of Territorial Planning, Urban Planning and Landscape of the Valencian Community. For this reason, its forge and cast iron staircase should remain intact, as should its facade. Due to what this Law establishes, the building does not have an elevator.
Hostal  +34 966 940 415   |  Restobar   +34 966 881 504